We have a comprehensive dental indemnity insurance package which is underwritten by CNA Insurance Company Ltd on a claims made basis. We are accepting quotation applications from all dental practitioners who are on the Dental Council register in Ireland. If you would like to receive a competitive quotation please complete our application.

Benefits of Our Cover
Dental Indemnity and Professional Indemnity Claims Made Policy Wording

Dental Indemnity Limits operate comply with GMS Scheme (HSE) limit requirements

Competitive Annual Premiums
Cover for Dento Legal Work (included in policy limits)
Legal Expenses for Regulatory Hearing, Inquest, e.g. Dental Council, Disciplinary Hearings etc.... (sub limit of €150,000)
21 Year Run Off Cover automatically included for death, permanent disablement or retirement i.e. run-off factored in to all quotations
€0 (Zero) Indemnity Policy Excess
Cover for Good Samaritan Acts – Worldwide
Our Underwriters
CNA is the 8th largest U.S. commercial property and casualty insurance company. Founded in 1897, CNA has approximately 7,000 employees, serving businesses and professionals in the U.S., Canada, Europe and Asia. CNA products and services are sold by highly regarded independent agents and brokers.
Financial Strength Ratings - CNA P&C Insurance Group as of December 2018

A.M. Best: A (Excellent); Standard & Poor's: A (Strong); Moody's: A3 (Good), with all rating outlooks stable. CNA Europe, through CAN Insurance Company Limited, has an S&P rating of A (Strong) with a stable outlook. CNA Canada, through Continental Casualty Company's Canadian Branch, has an A.M. Best rating of A (Excellent) with a stable outlook.
You can download the following document to obtain a summary of CNA as of June 2019
'CNA at a Glance'
Our vision for CNA is simple.
We offer more than just a policy – we deliver distinctive insurance solutions and we promise a superior customer experience.
More Of What You Value
Deep industry and product expertise

Insurance solutions from CNA are based on a deep understanding of our customers and theirindustries. You benefit from insurance protection designed for your business and aligned with your goals.

Broad underwriting appetite

In addition to our broad appetite for business risks, CNA focuses on construction, manufacturing, technology, healthcare, professional services, financial institutions and small business. The breadth of our product portfolio enables CNA to provide customized insurance solutions that anticipate and address our customers' risks.

Claim and risk control excellence

Our services will help you better understand your risks, reduce loss costs, restore your operations and increase productivity. CNA's Risk Control specialists were the first in the industry to be awarded the UL Recognized Risk Engineer professional designation.

Local presence

CNA has opened new offices and added branch staff to respond even more effectively to our producers and their clients. We know your time is valuable. From providing a quick quote to walking you through the claim process, CNA is focused on delivering service when and where you want it.
Legal Team
A range of experienced law firms have been appointed to our indemnity schemes panel with CNA. We have worked closely with these firms to ensure they are appropriate for our schemes and to ensure they have the capacity to deliver the high end service which we expect from ourselves
Broking Team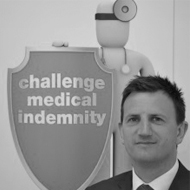 The Challenge Broking Team consists of personnel with indemnity underwriting, broking and medico-legal experience.
The team is headed up by Challenge MD, Mr David Walsh. David has spent a number of years investing in broking and CRM technology to establish the company as an efficient insurance provider with the ability to meet the indemnity demands and needs of modern professionals.

David has also invested time and resources into developing strong relations with medical industry and governmental representatives who have provided assistance to Challenge when establishing the comprehensive offering available to private consultants and dentists today.


Any broking queries can be sent directly to David to
dave@challenge.ie
Ann O'Driscoll
Medico-Legal Advisor / Claims Management
Phone:
+353 (87) 2303679
Email:
ann@challenge.ie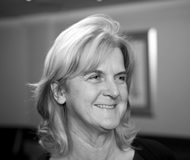 The Challenge Medico-Legal and Claims Management team is headed up by Ann O'Driscoll who is a solicitor and former nurse and midwife.
For the past 20 years, Ann has specialised in defending medical malpractice claims and representing doctors and nurses at inquests and Fitness to Practice enquiries. She advises healthcare organisations on clinical risk, clinical governance and medico-legal matters. She is highly regarded in both legal and healthcare circles. Ann is also a lecturer and examiner on the UCD Graduate Diploma in Health Care (Risk Management and Quality) course. She is a sought-after speaker at healthcare conferences, seminars and study days. Ann's approach to clinical and healthcare risk management is very much hands-on, with an emphasis on offering practical, safe solutions to her clients' legal and business needs. She achieves this by combining her legal and clinical expertise with a large dose of common sense. She is an accredited mediator.

Challenge Dental Indemnity Application
Contact me about indemnity